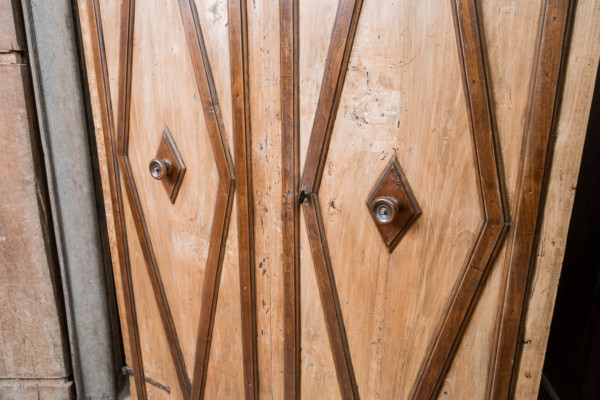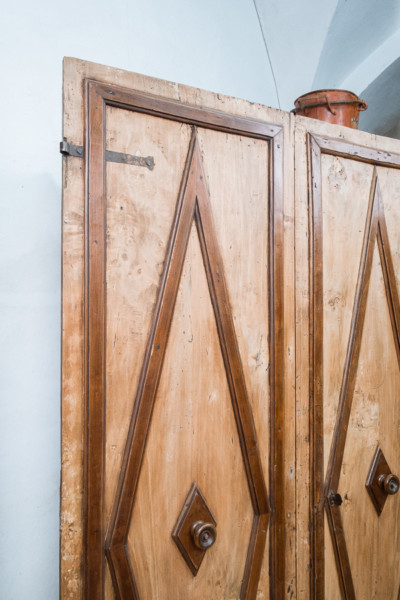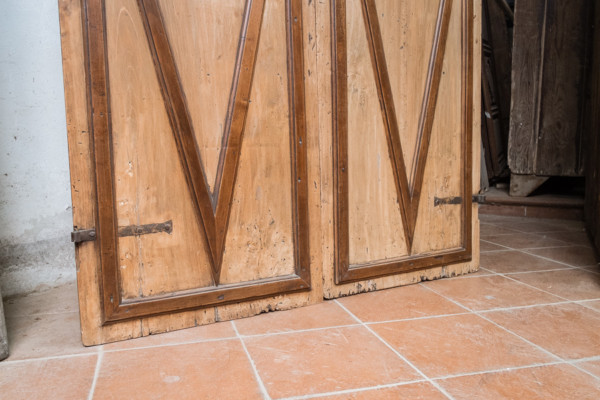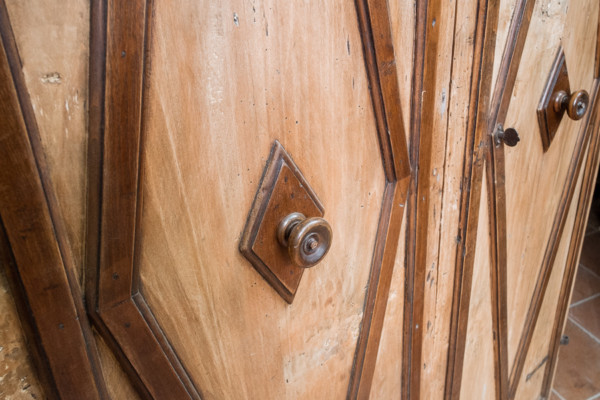 Door in white poplar and walnut wood
Measures 125 x 210 cm
Beautiful door in white poplar and walnut wood with diamond-shaped lozenges and knobs. Typical design of the Tuscan tradition made with lighter and darker colour woods in order to create a rhythm on the surface of the door. The door retains its original hardware, originally closing a wall niche. From Tuscany 1600s.
Shipping in Italy and worldwide through specialized couriers.
Costs vary according to destination and size of the item.