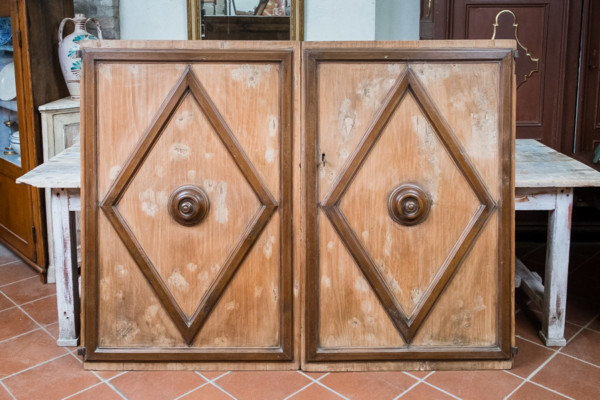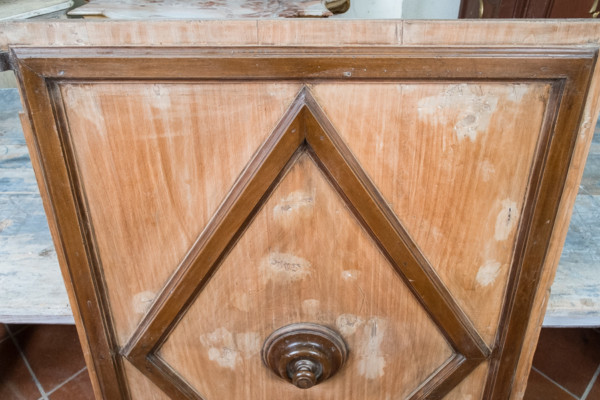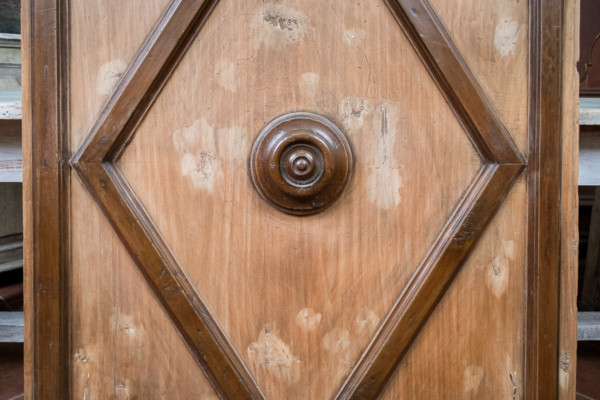 Antique doors in white poplar and walnut
Width 182 cm, height 140 cm
Pair of antique doors in white poplar wood with diamond-shaped lozenge and knobs in walnut wood. A typical example of Tuscan construction in which two kinds of wood with different characteristics are used to create a game of duotone. From Tuscany 1600s.
Shipping in Italy and worldwide through specialized couriers.
Costs vary according to destination and size of the item.