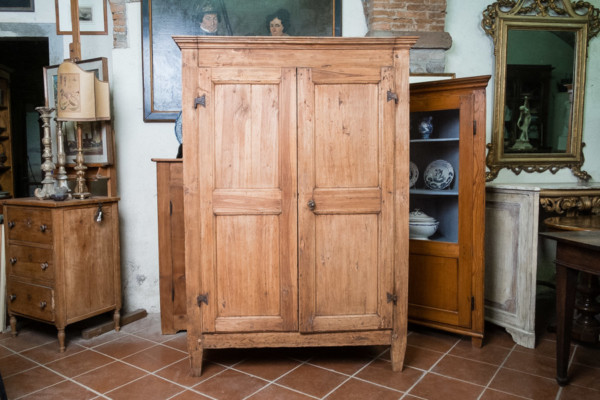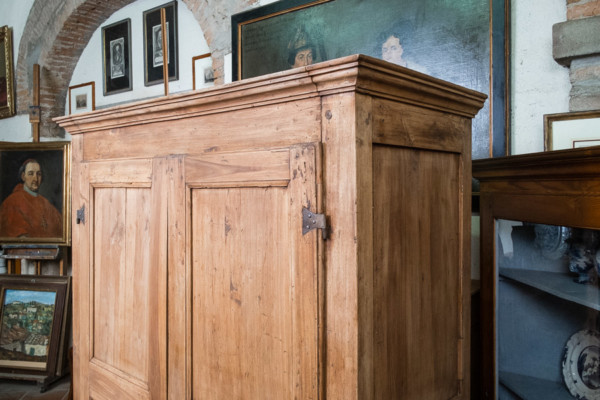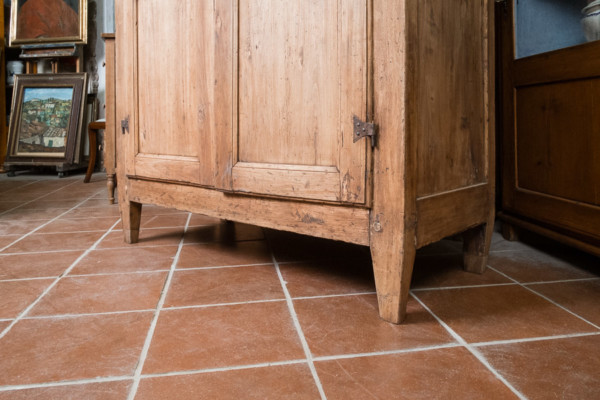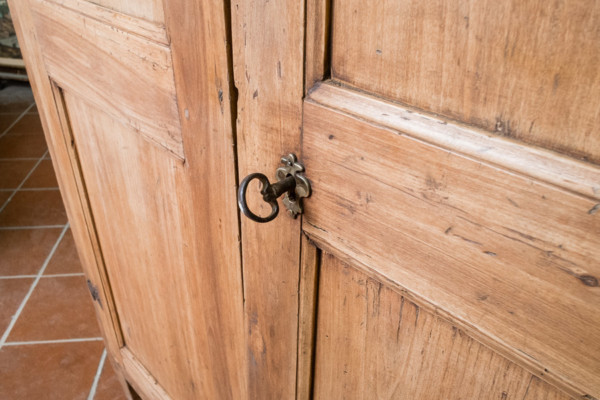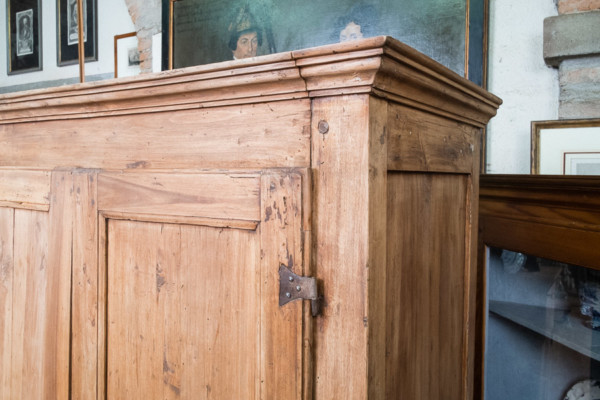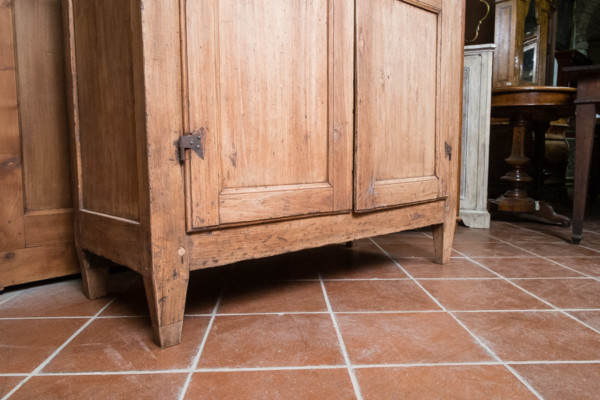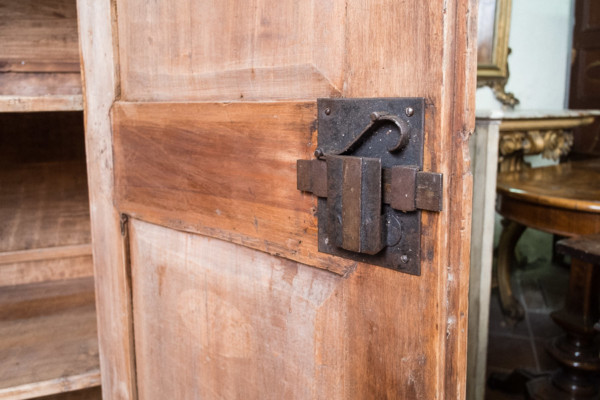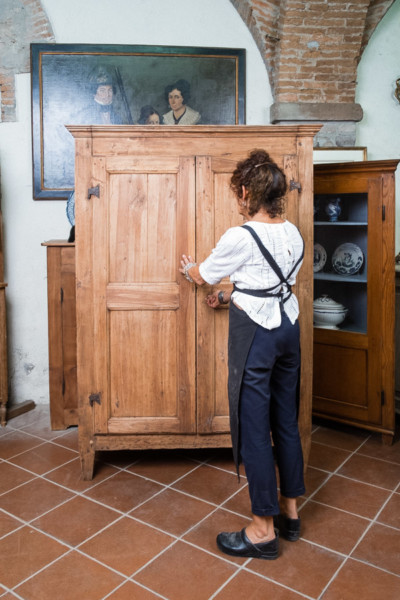 Small wardrobe in white poplar wood
Dimensions cm 125 W x 50 D x 185 H
Small wardrobe in white poplar wood with plain tiles, axe hinges and lance tapered leg. The cabinet is intact in all its parts. Internal division with three double shelves. Provenance Tuscany second half of '700.
Shipping in Italy and worldwide through specialized couriers.
Costs vary according to destination and size of the item.