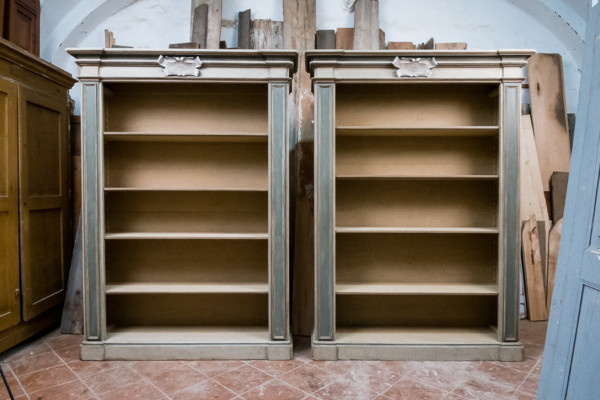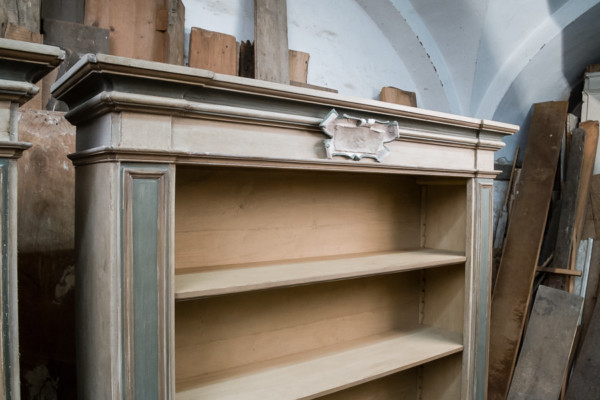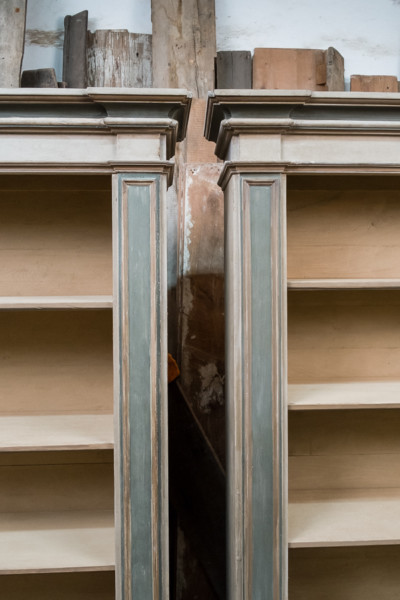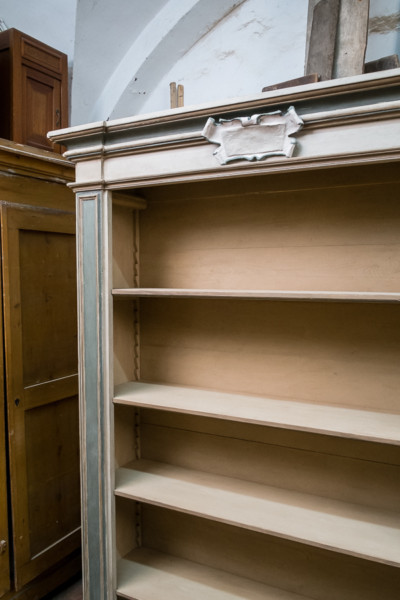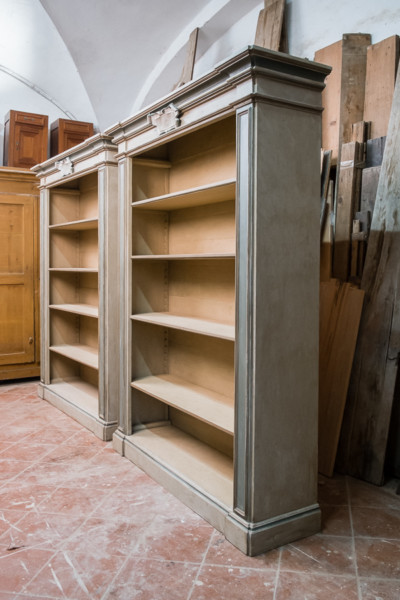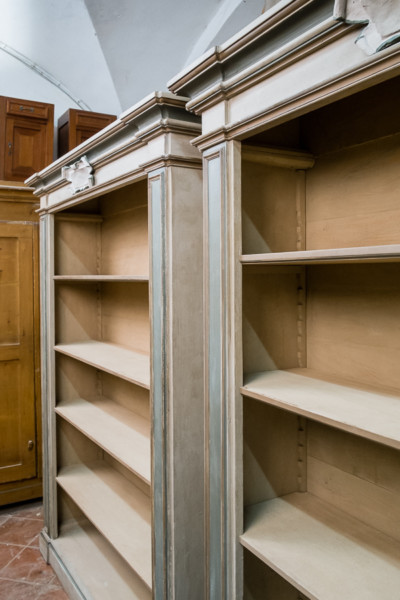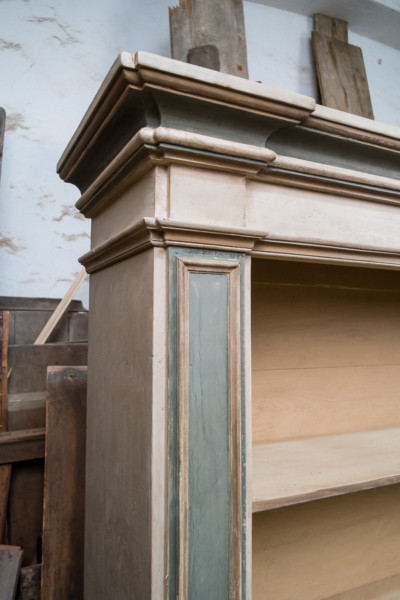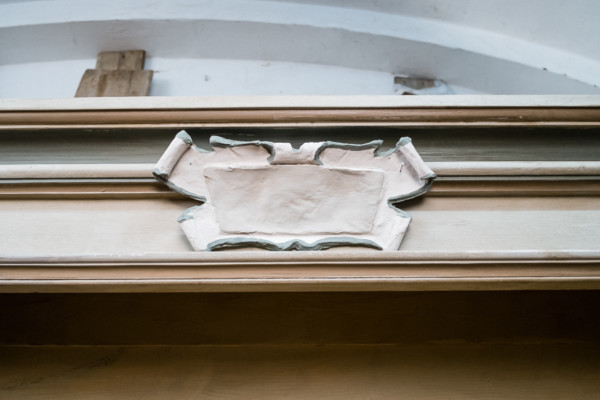 Pair of bookcases of 17th-century taste
Dimensions 150 x 40 cm, height 220
Pair of bookcases of seventeenth-century taste reconstructed from antique material. Uprights are enriched with a pilaster motif, smooth sides, adjustable shelves with a ladder system, frame with a cartouche reconstructed on an antique model. The bookcases are finished with a lime lacquer finish, made following the ancient methods of traditional craftsmanship.
This type of bookcase, which takes the structure of a seventeenth-century model, can be made in different sizes, colors, and finishes according to the customer's needs. Available only upon request.
Custom-made design and price upon request
Shipping in Italy and worldwide through specialized couriers.