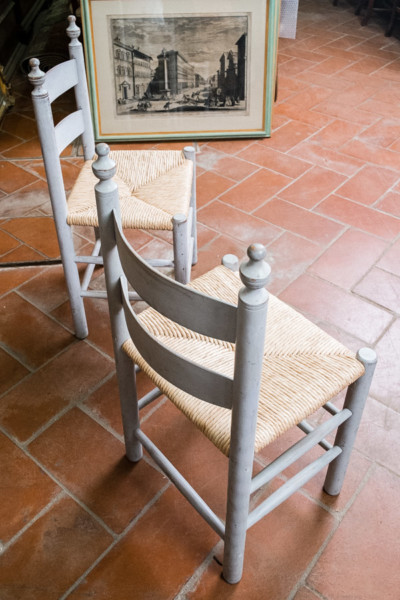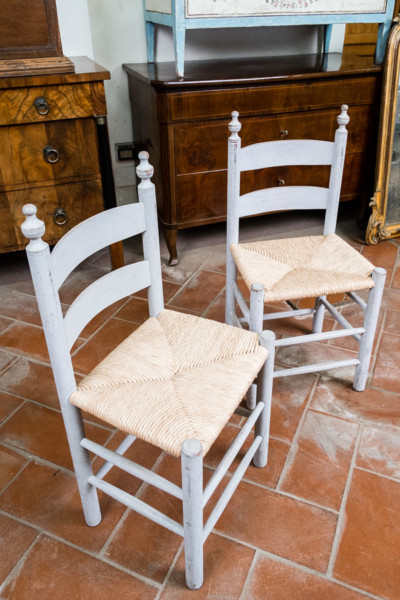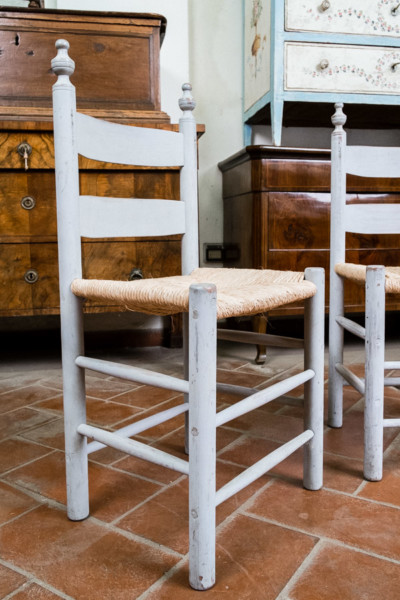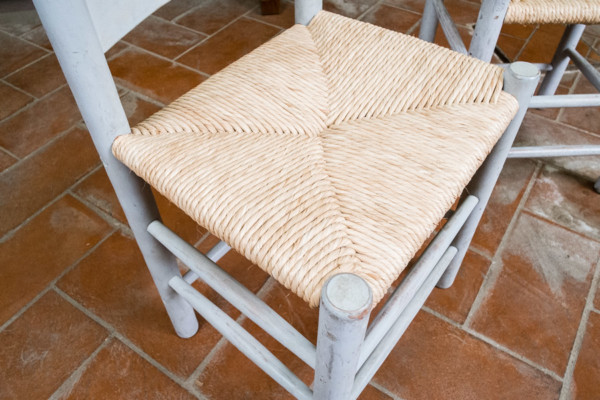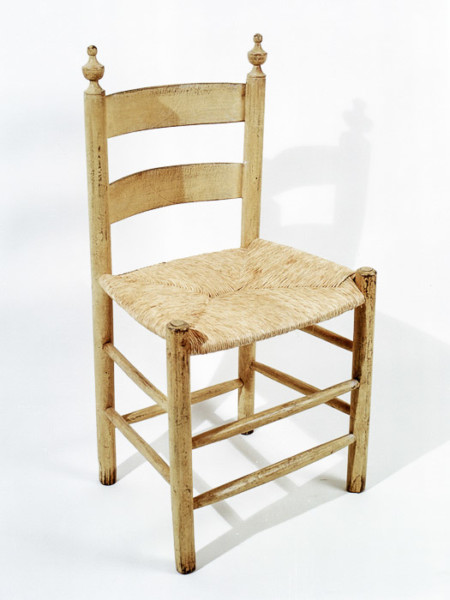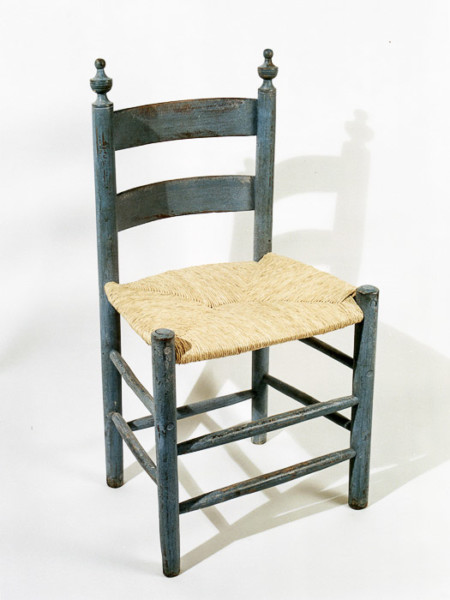 Accurate reproductions of early 19th century Tuscan chiar
Measures cm 43 x 45, seat height 48 cm, backrest height 83 cm
Maple wood chairs, accurate reproductions of early 19th century Tuscan pieces, classic farmhouse style with slightly arched backrest for greater comfort, crosspieces for greater stability and sturdiness, with the tips of the backrest turned. The seat is made of hand-twisted raffia. The water-based tempera lacquer can be made upon request in various colors.
Available upon request.
Shipping in Italy and worldwide through specialized couriers.