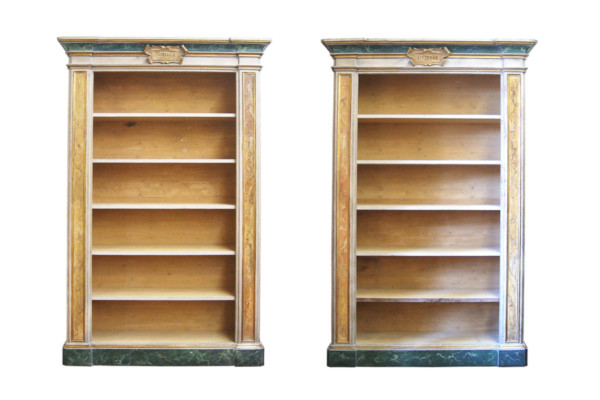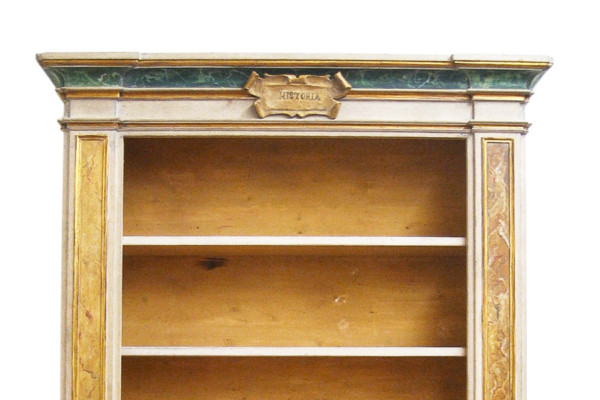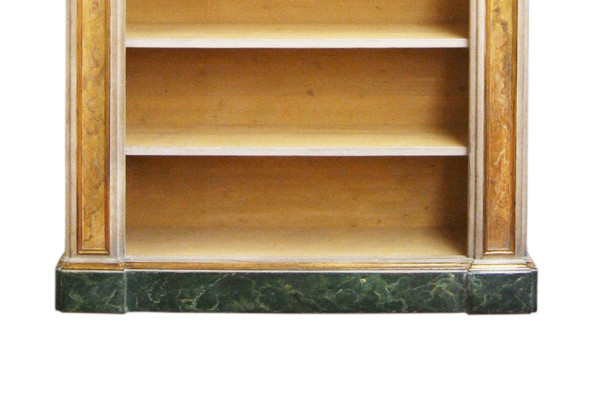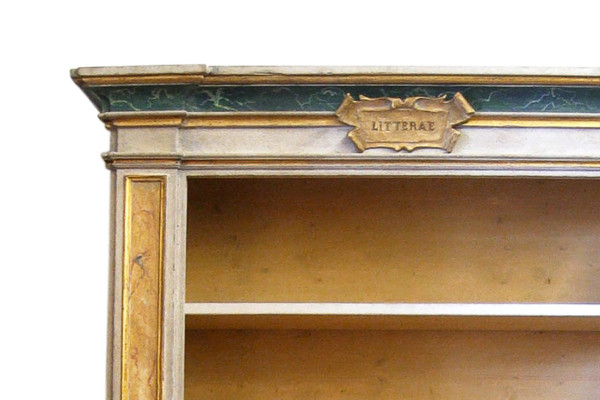 Reconstructed open bookcase faux marble
Dimensions 130 W x 35 D x 230 H
Reconstructed open bookcase with antique material. Upper frame and base painted in faux green marble decoration, lateral panel in faux yellow marble. Custom-made title block. After an antique Tuscan bookcase from 1700s. Dimensions and decoration are variable according to the client need. Available only upon request.
Shipping in Italy and worldwide through specialized couriers.
Costs vary according to destination and size of the item.