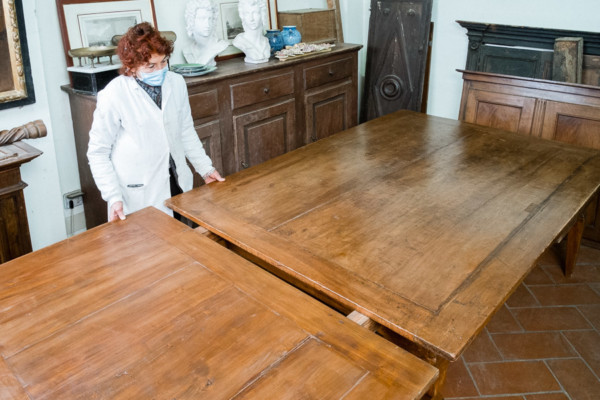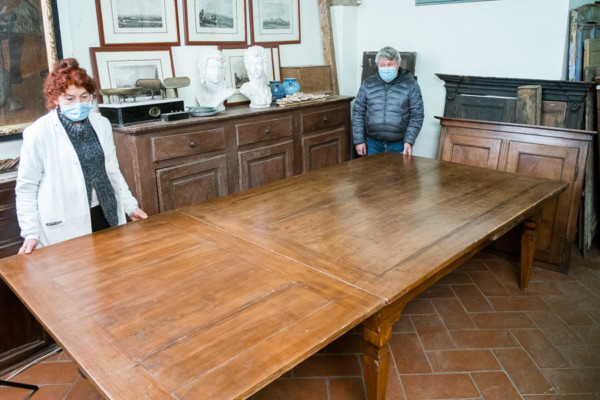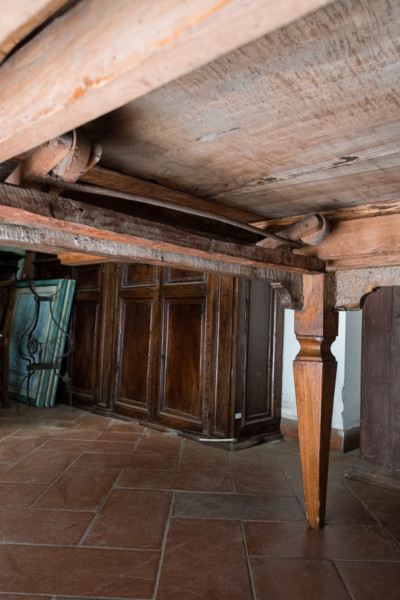 Rare table in white poplar wood
It measures 207 W x 143 D x 90 H cm, two extensions measure 90 cm each. Fully extended the table reaches almost 4 meters
Rare table in white poplar wood with pull out leaves, unconventional dimensions. Exquisite tapered leg and molded skirt. The top and extensions are mounted in a frame. The table hides a sliding mechanism with four little wheels to pull out the leaves with more ease. The furniture has been partially restored. From Tuscany, beginning of 1800s.
Shipping in Italy and worldwide through specialized couriers.
Costs vary according to destination and size of the item.