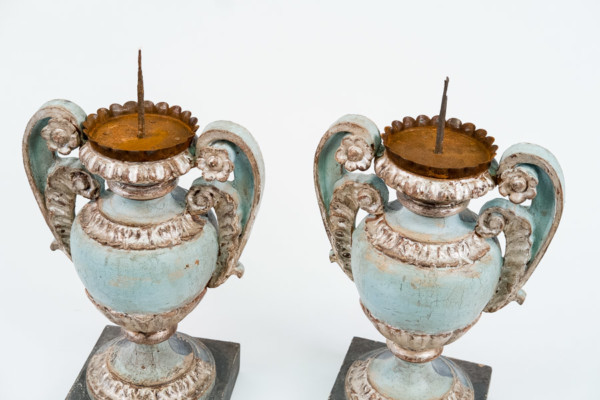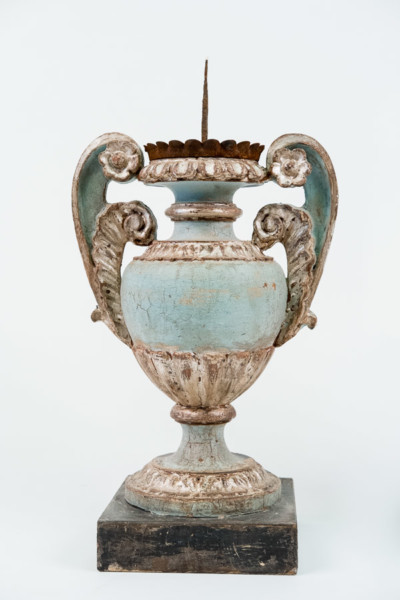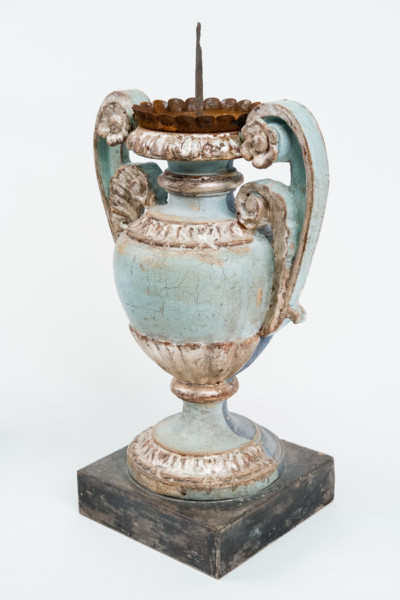 Pair of candle sticks in carved wood
Base dimensions 19 x 19 cm, 43 cm H
Pair of candle sticks in carved wood, painted in azure hues and decorated with silvered details, raised by a squared black base. They come from the beginning of the 20th Century after an antique Tuscan model.
Shipping in Italy and worldwide through specialized couriers.
Costs vary according to destination and size of the item.