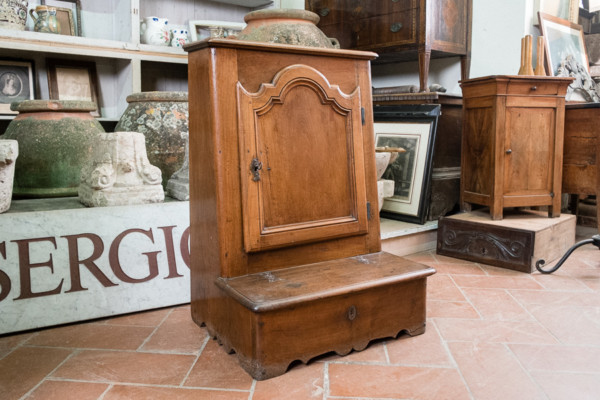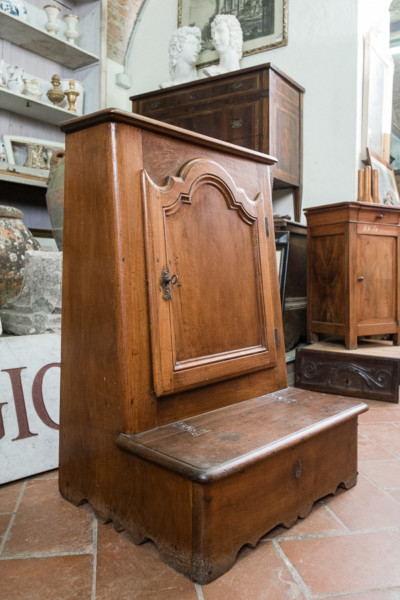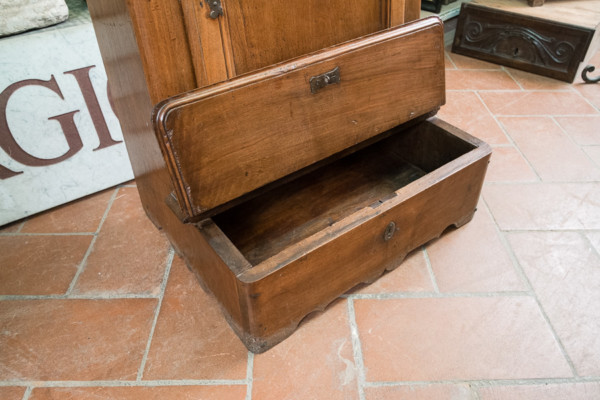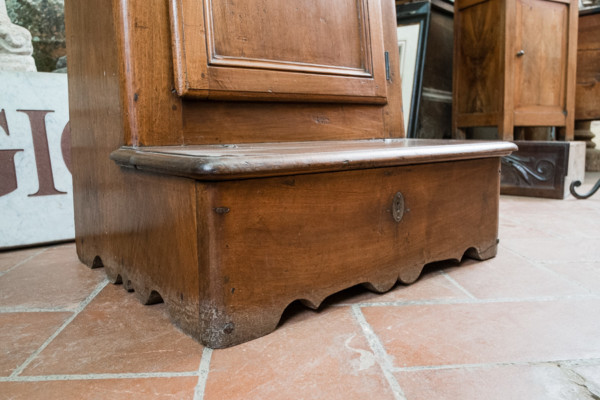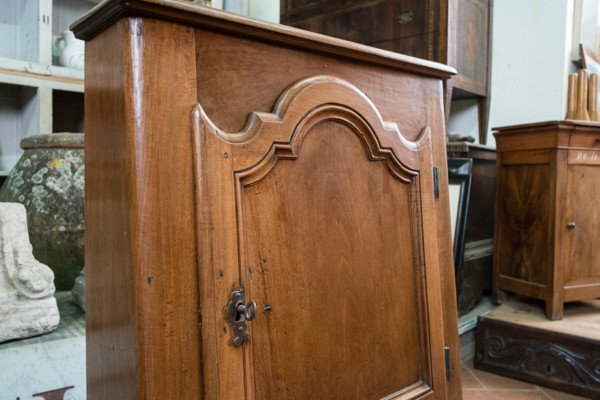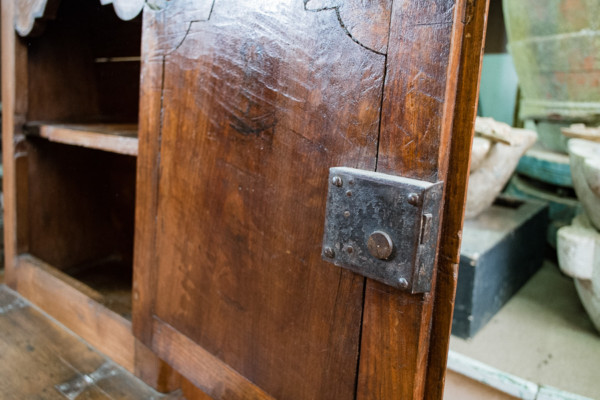 Kneeler in walnut wood (Prie-Dieu cabinet)
Dimensions cm 68 W x 52 D (lower part) x 95 H
Kneeler (Prie-Dieu cabinet) in walnut wood, one door with moulded frame, shelf inside. The low top (the kneeling surface) is flat and lifts up to reveal a wide and useful storage space. The kneeler is in perfect state. From Piedmont (North Italy) beginning of 1800s.
Shipping in Italy and worldwide through specialized couriers.
Costs vary according to destination and size of the item.