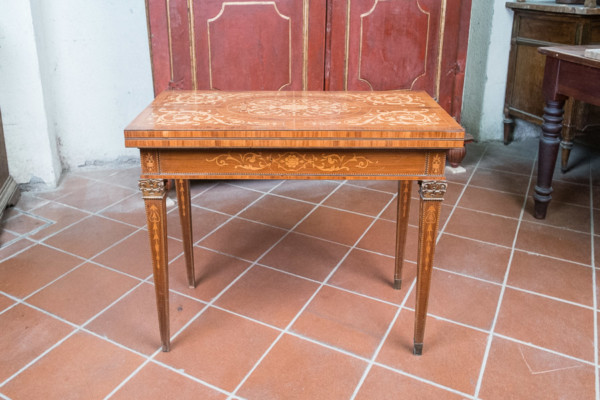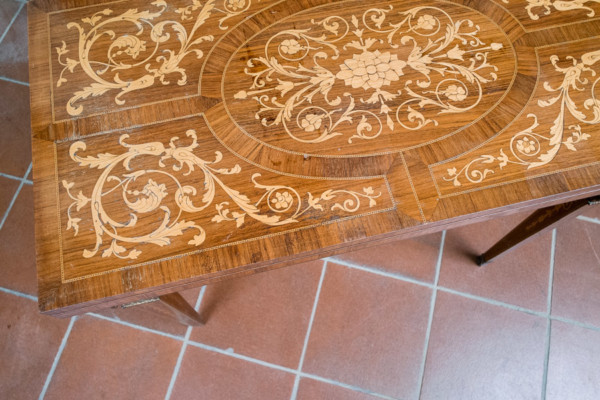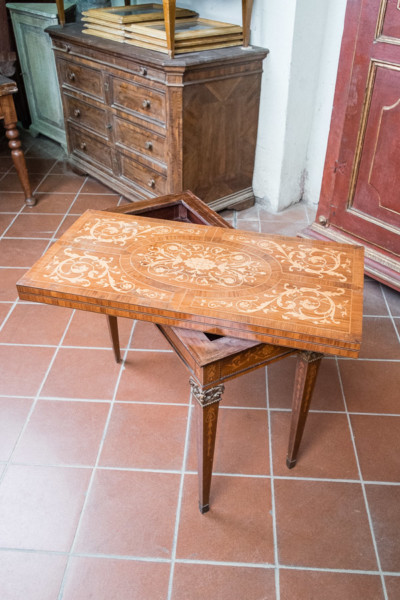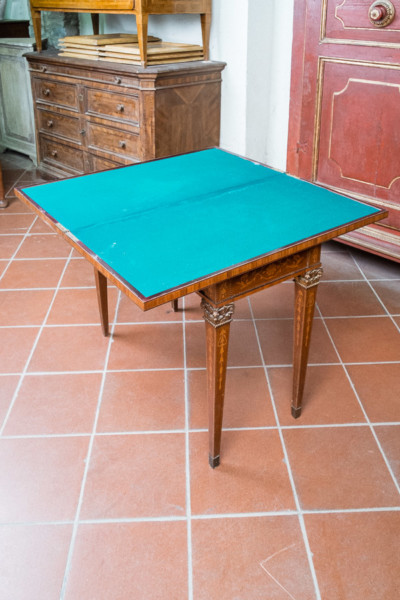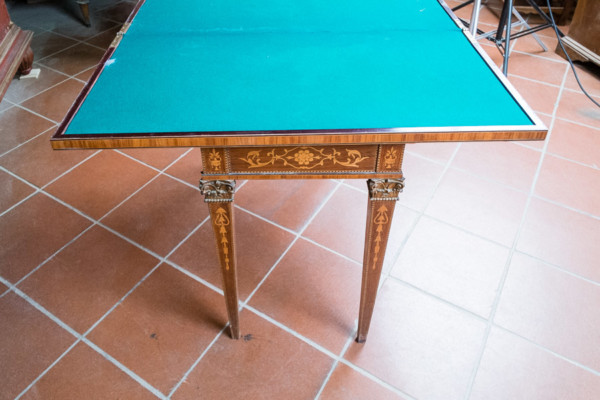 Games table veneered in walnut wood
Dimensions cm 90 W x 45 D (close), 90 W x 90 D (open) x 76 H
Games table veneered in walnut wood with inlays in maple wood allover the top, skirt and legs. Tapered legs with engraved capital, flip over top with original green base. Excellent color and condition. From 1900s after an antique model.
Shipping in Italy and worldwide through specialized couriers.
Costs vary according to destination and size of the item.