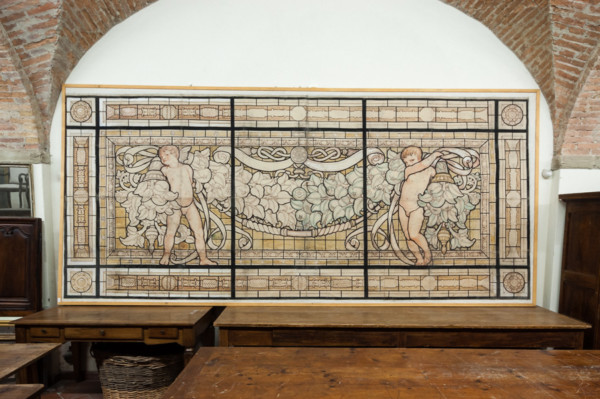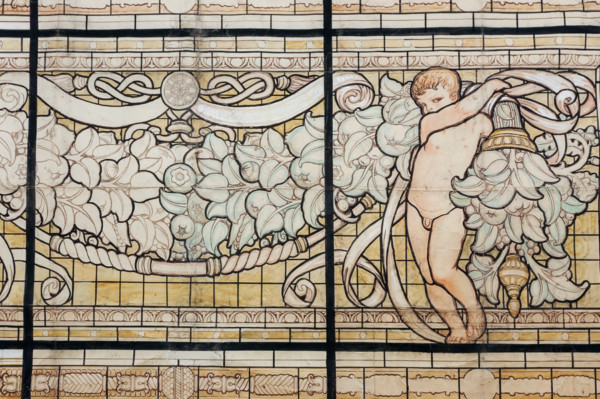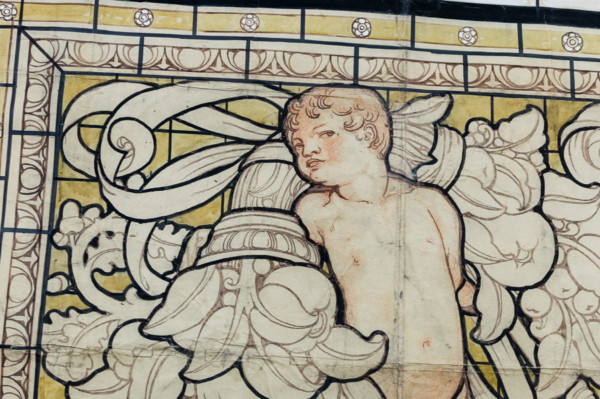 Extraordinary painting by Galileo Chini
Dimensions cm 430 W x cm 200 H
Extraordinary painting, paint on paper mounted on a canvas. Decorative panel with cupids, garland of flowers and fruits, roses in the corners, black grid. It is a preparatory drawing for a window decoration. Made by the painter and ceramic designer Galileo Chini (Tuscany) 1920s, liberty style.
Shipping in Italy and worldwide through specialized couriers.
Costs vary according to destination and size of the item.