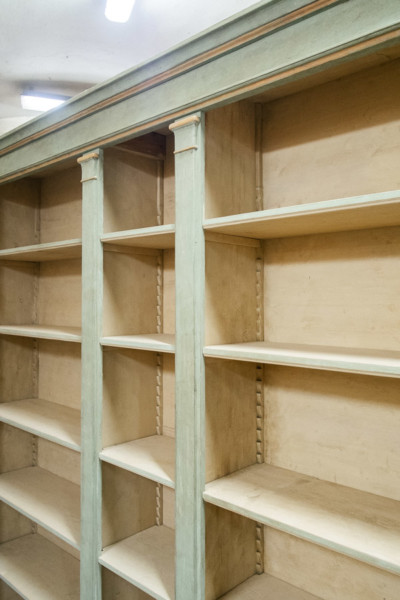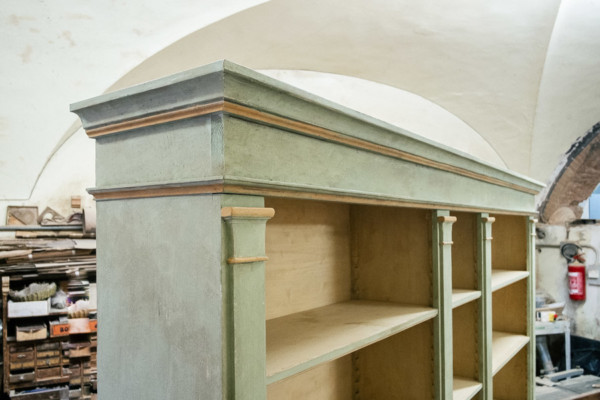 Custom-made open bookcase painted
Dimensions cm 230 W x 40 D x 250 H
Custom-made open bookcase with three divisions in fir wood, reconstructed with antique material, painted in sage and yellow hues. After an antique model from a master's house in Pienza (Central Italy). The bookcase can be designed with variable structure and dimensions according to the client needs. Available only upon request.
Shipping in Italy and worldwide through specialized couriers.
Costs vary according to destination and size of the item.