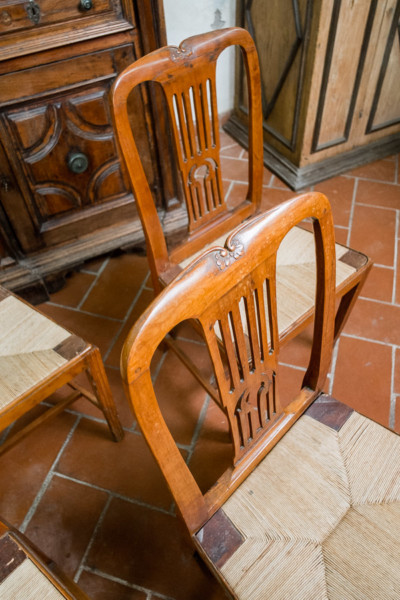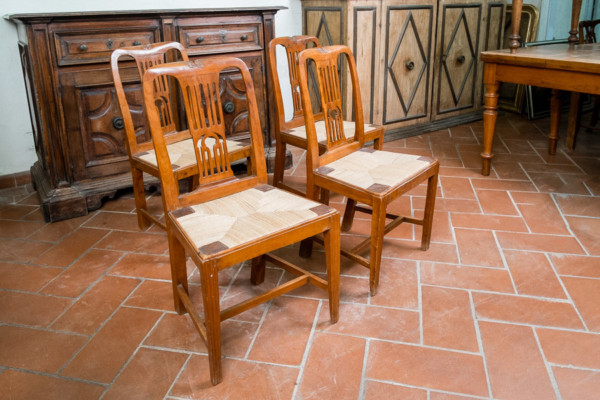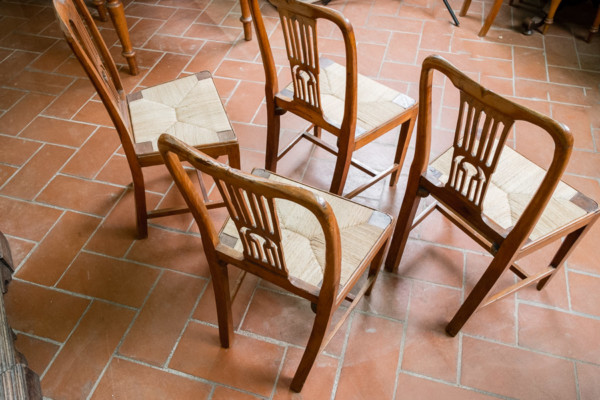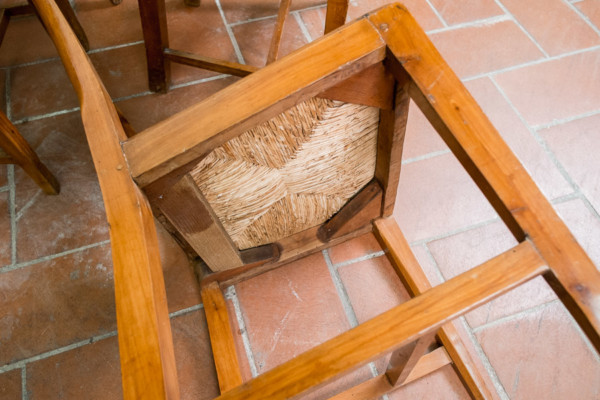 Beautiful cherry wood chairs (set of 8 pieces)
Dimensions cm 50 W x 35 D, seat height 46 cm, backrest height 95 cm
Beautiful cherry wood chairs (set of 8 pieces) with straw seat, fluted leg, H layout stretchers and beautifully carved backrest. The chairs are in excellent condition and they keep their stuffing perfectly intact. Neoclassical period.
Shipping in Italy and worldwide through specialized couriers.
Costs vary according to destination and size of the item.