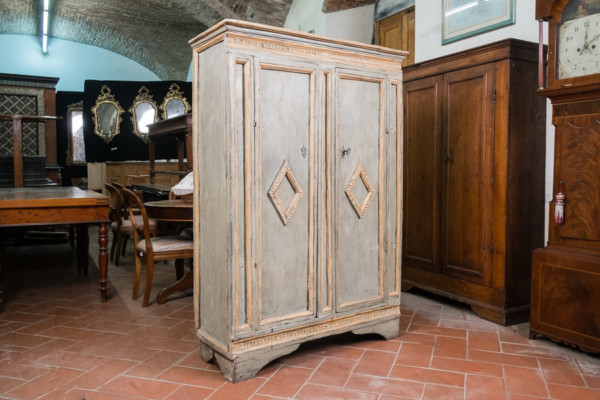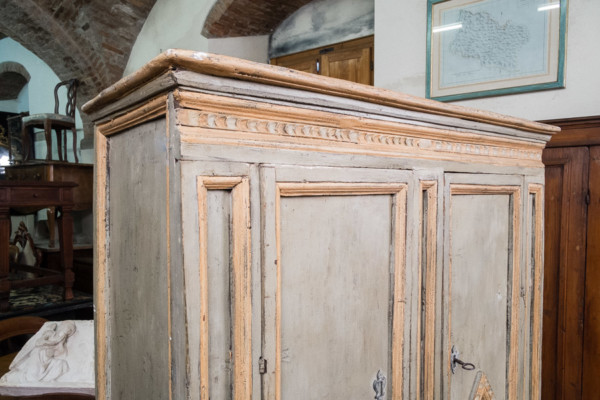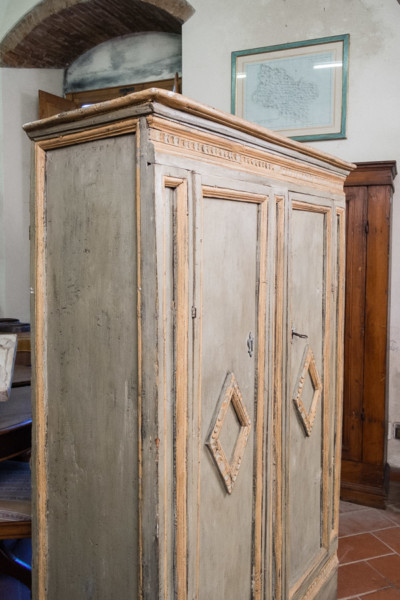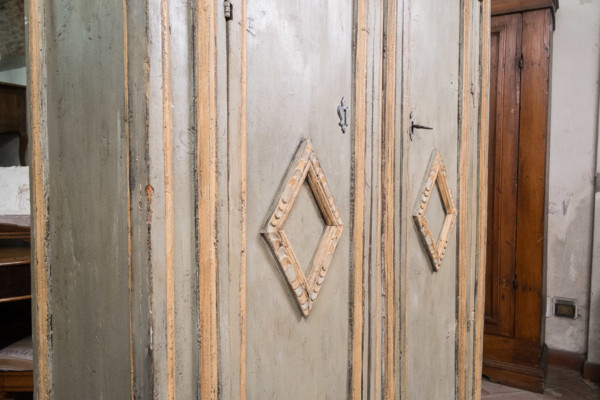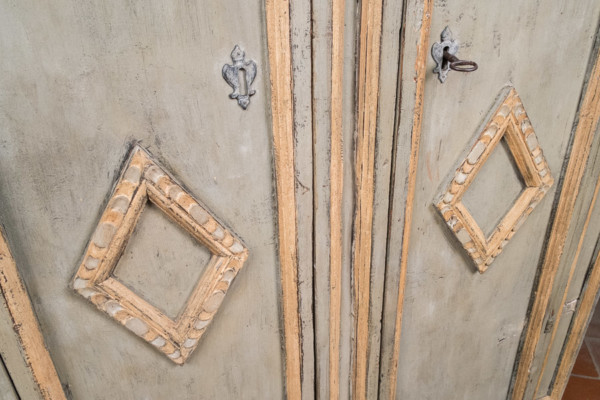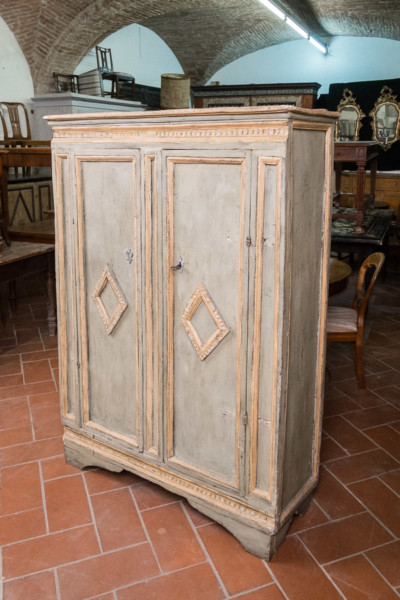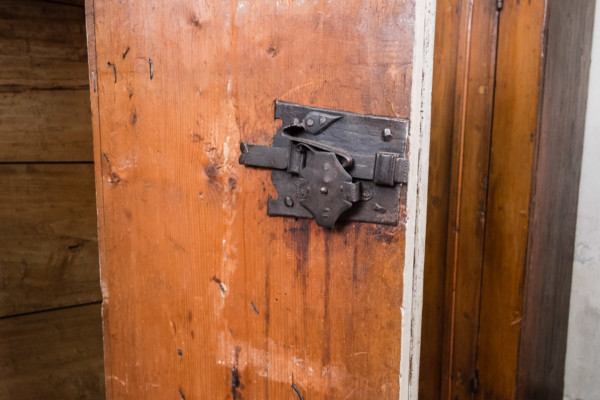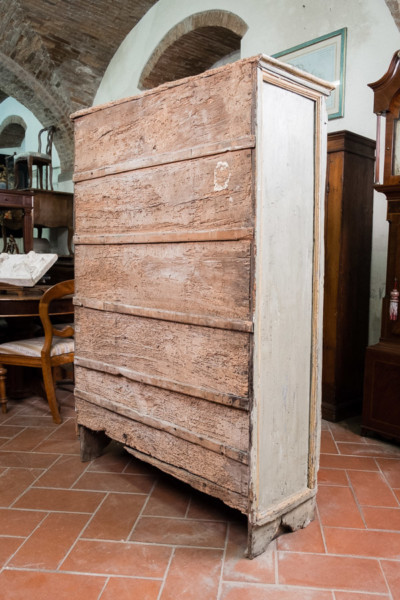 Armoire wardrobe with two doors in fir wood
Dimensions cm 120 W x 43 D x 175
Armoire wardrobe with two doors in fir wood, lozenges on the doors and half pilasters on the sides and uprights, beautiful carving on the top and on the base. The piece of furniture is intact in all its parts, it retains the key and the lock, it has an ancient lacquer, the back is beautiful and very worn. Absent the internal shelves. Origin Marche 1600s.
Shipping in Italy and worldwide through specialized couriers.
Costs vary according to destination and size of the item.