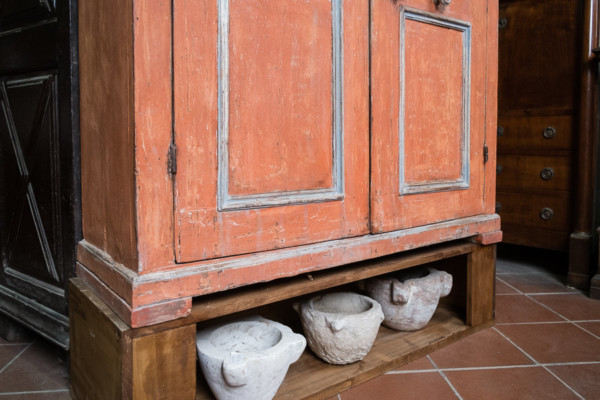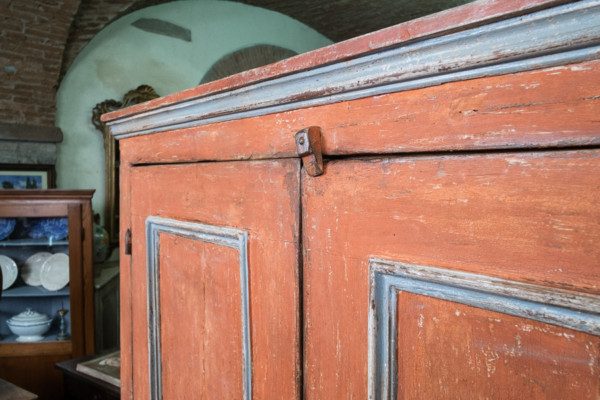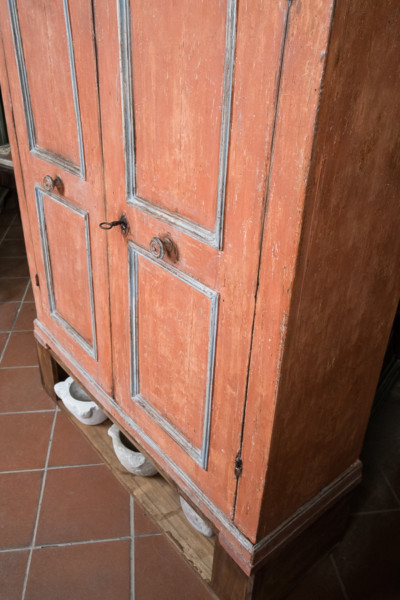 Antique two-door wardrobe armoire
Measures 125 x 42 cm, height 158 cm
Antique two-door wardrobe armoire with lobster lacquer and sugar paper color trim on the frame, base and door panels. Smooth sides, interior with three fixed shelves. The lacquering has been partially integrated. The cabinet is in excellent condition: it retains its knobs, key, lock and back. Tuscany end of 17th century.
Shipping in Italy and worldwide through specialized couriers.
Costs vary according to destination and size of the item.